Our Mantra
Our mantra is to bring balance to people's life's through Practice of Meditation, Massage Therapy and Ayurverda Lifestyle.
WELCOMING We invite people to find peace to feel safe, create spirit, feel at home, and find balance.
SERVICE We value the practice of service and what it teaches us about ourselves, and our relation to others. We are attuned to and care about our participants' needs and expectations.
SIMPLICITY We strive for clear, direct, and unambiguous communication.We employ spiritual guidance in that quest. In this way, we work to make sense of the complexities of life.
INTEGRITY In business and in relationships, we conduct ourselves with honesty, fairness, truth and respect.
HOLISM We honor the mind, body, heart, and spirit in each individual, knowing the need to balance and blend all these elements.
ACCOUNTABILITY We expect each of us to do what we say we will do, meet commitments, and be dependable and responsible.
Our Story
Every business has a beginning, ours is where our heart is, New Jersey. With so much turmoil in the minds of people today, we are here to help you chart a roadmap and provide tools to live a fun and fulfilled lifestyle.
Meet the Team
Our team comes from the best institutes to deliver a professional service ensuring meeting your satisfaction.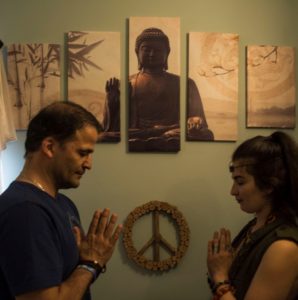 Marty Pelosi
Certified Practitioner from
The Chopra Center & Omega Institute
Madi Rose Pelosi
Certified Practitioner from
The Chopra Center, Omega Institute,
Kripalu Center for Yoga & Health,
Cortiva Institute Massage Therapy Schools
Our Meditation Pad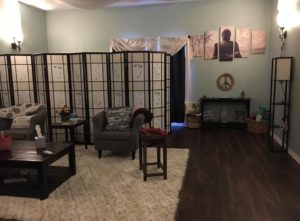 BALANCE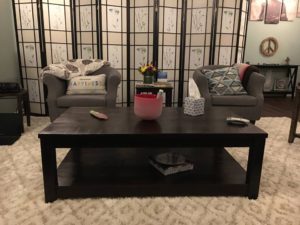 PEACE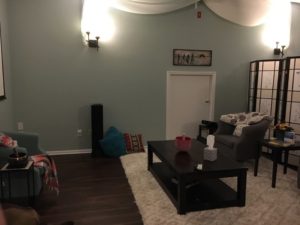 SPIRIT